Cec LePage
: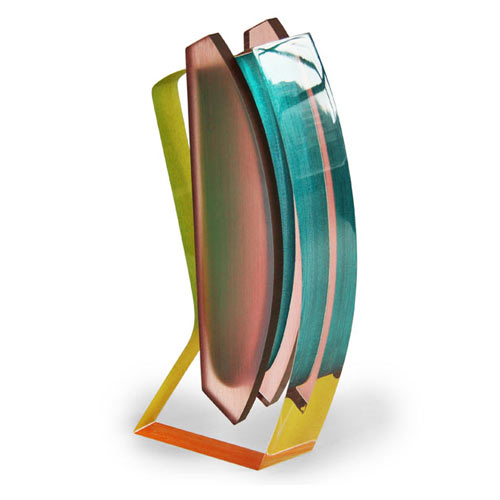 Artist
Cec LePage
creates
one-of-a-kind hand-painted sculptures from lucite
(and has been doing so for 32 years!).
Made in Manhattan and shown in her gallery in Soho, her work ranges from vases to lights to custom furniture but each is an individual piece of art. I love that the vibrant colors feel sharp and rich, while also appearing translucent and light.